Starter Pack. 1850€ HTVA
The CareSinePos Cash Register System
The CareSine POS Starter Pack contains all the components that are necessary to install the POS system and the black box in your restaurant. The classic pack contains a high quality computer system with touch screen (ALL-In-One), a ticket printer, a black box, and the CareSinePos software.


The starter pack also includes:
• Delivery of the system and on-site installation.

• Training.

• Fist year of support.
The CareSine POS Classic Pack includes:
# System CareSine POS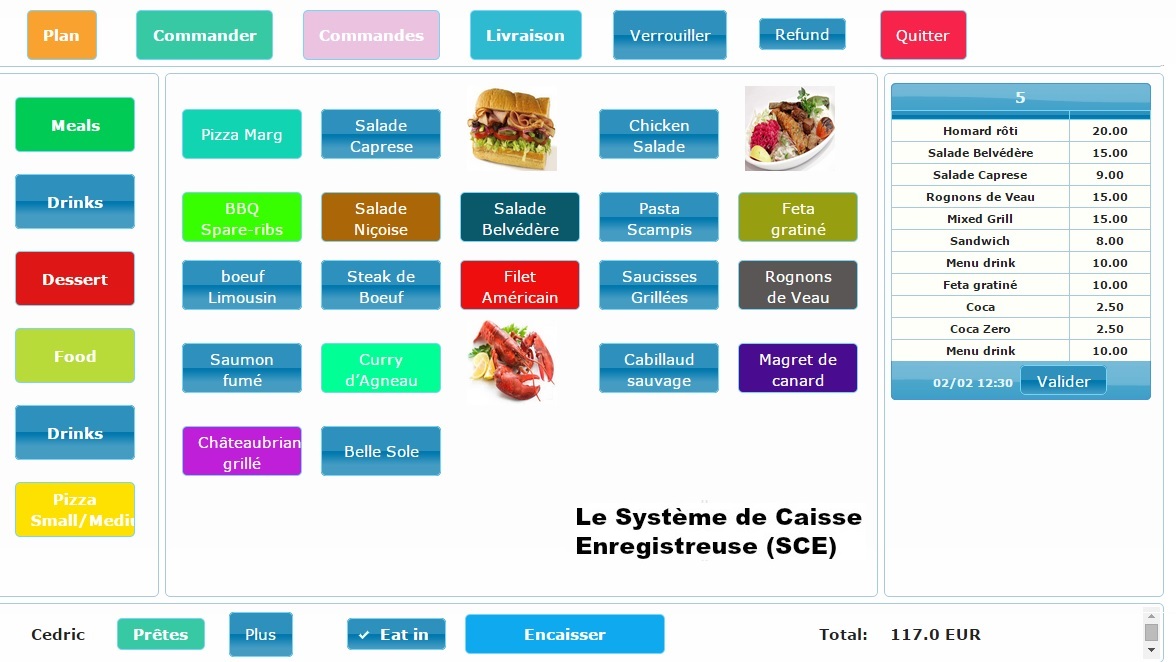 • Easy to use touch screen. Web-based - Supports Windows, Android, iOS, etc. It can be used from tablets and smart phones. Print customer receipts. Delivery Mode, pre-loaded with all streets and cities in Belgium.

• Possibility to break down active orders into smaller orders.

• Easy menu configuration.

• Ad-Hoc and user configurable reports and analysis.

• Localization and Multi-Language support(NL, FR, EN, possible to add other languages).

• Easy and fast POS. Both ingredients and menu level stock maintenance.

• Complete purchasing life cycle. Expense management. Transactions Management.

• Cash flow management and estimation. Employees' attendance management. Several available reports for closing the day, statistics, etc.

• Calculation of Value added tax (VAT), Invoicing, Refunding.
# MSI All-in-One PC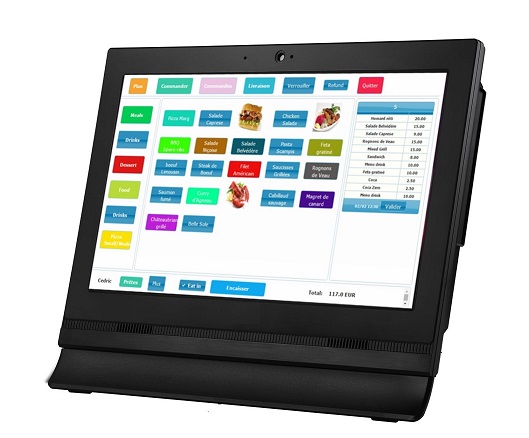 • Ecran LED tactile monopoint de 15.6" au format 16/9 (1366 x 768) avec surface antireflets.

• Processeur Intel Celeron 1037U (Dual-Core 1.8 GHz - Cache 2 Mo).

• 2 Go de mémoire DDR3

• Disque dur de 320 Go (5400 RPM - SATA II).

• 2 ports Gigabit Ethernet + communication sans fil Wi-Fi.

• Clavier et souris USB inclus.

• windows 7 or 8.

• 2 ports série + 1 port parallèle, pour connecter des périphériques professionnels (lecteur de codes-barres, imprimante de tickets, etc.)

• Webcam 0.3M

• Haut-parleurs : 2 x 1.5 W

• Lecteur de Cartes 3 en 1 : SD, MMC, MS

• Garantie constructeur 2 ans
# EPSON TM-T20II (002A0)BUILT- USB SERIAL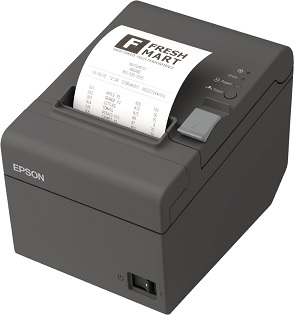 • Brand Name: Epson.

• Product Type: Direct Thermal Printer.

• Form Factor: Wall Mount.

• Green Compliant: Yes.

• Maximum Mono Print Speed: 200 mm/s.

• Maximum Print Resolution: 203 x 203 dpi.

• Print Colour: Monochrome.

• Recommended Use: Receipt Print.

• RUSB: Yes.
# Fiscal Data Module (boîte noire)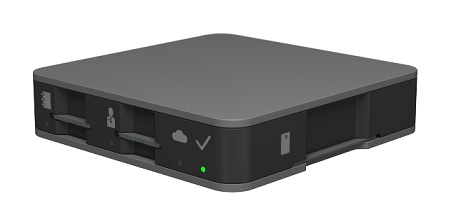 • Dimension (L x L x H):12 x 12 x 2,7 cm.

• Poids: 200 gr.

• Puissance: 6V/80 mA

• Conservation des données: 8 ans (suppression automatique).

• Temps de réaction: jusqu'à 100 fois plus rapide que produits concurrent.

• Système de suspension, cabinet de protection, interface IP et câble RS232 disponible séparément
# Tiroir-caisse (Option***)
See also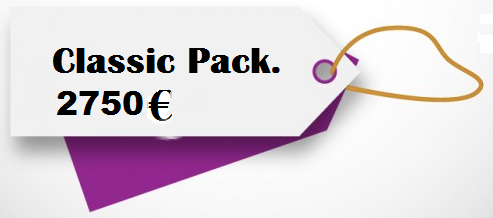 Cliquez ici pour télécharger la version PDF
Download Flyer
Download Presentation