CareSine CRM & Commerce Management System
Reduce cost and increase focus on sales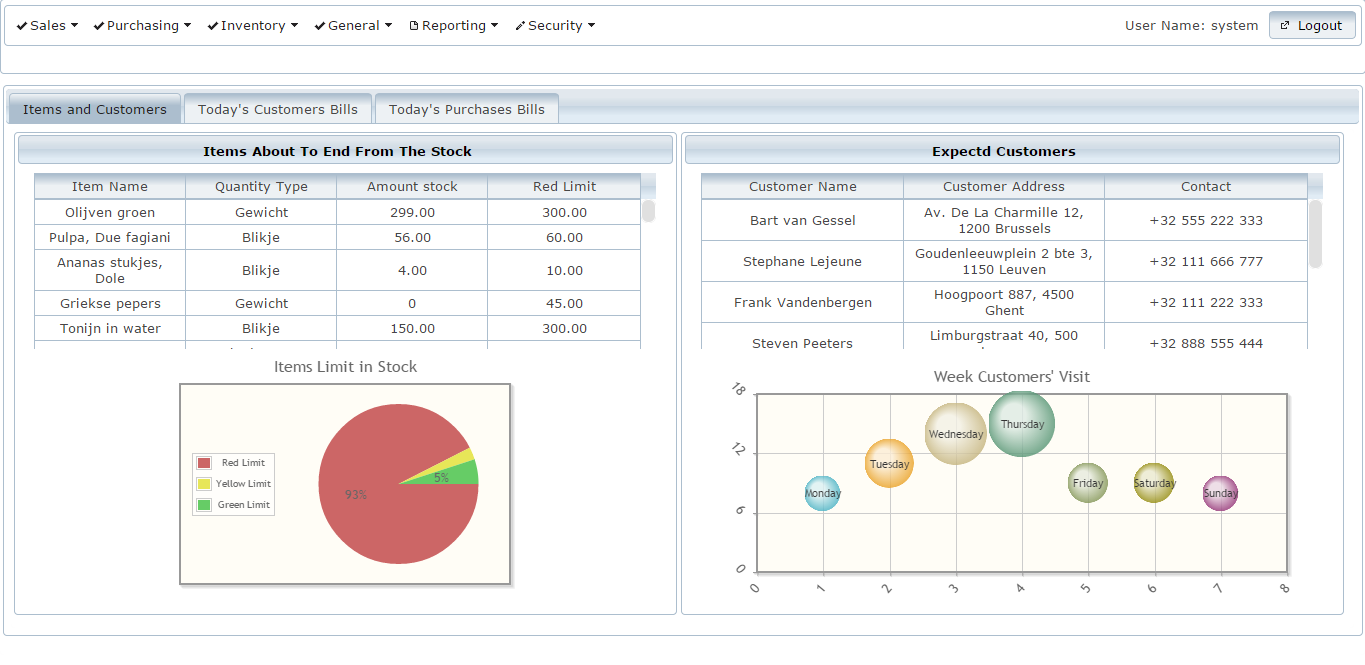 CareSine Commerce Management is an essential back office solution that offers a comprehensive solution to managing your inventory and enterprise. It can be used by different businesses such as: Wholesale, Retail, Manufacturing, and more.

CareSine Commerce Management solution has a smart way of tracking inventory and stock levels, with expiry date monitoring and low stock quantities monitoring..
The design of the application was inspired by very experienced professionals and based on requirements of our clients in the wholesale and retail sector.
The main advantages are reducing cost and increase focus on sales by using efficient order management and delivery process. It controls all processes in your business such as expenses, orders, quotes, tasks, customers, vendors, invoices for both sales and purchases, and role-based access control for controlling user access. Furthermore, it includes a reporting module which includes a variety of reports, including revenue, price list, customer and product purchase history and much more.
The smart dashboard of the CareSine Commerce Management system shows you at a glance a summary of what is going on in your business. It shows the unpaid invoices, low stock products, unfulfilled quotes, un-invoiced orders, unpaid purchases invoices, unfulfilled credit notes, as well as the list of customers whom you need to call during the day.
Here is the non-exhaustive list of features offered by the CareSine Commerce Management solution:
• Fast and user friendly graphical interface.

• Web-based - Supports Windows, Android, iOS, etc. It can be used from tablets and smart phones.

• Multiple Stores or inventories can be connected together

• Multiple Stock.

• Quotes Management.

• Orders Management.

• Cash and Carry Sales.

• Invoicing.

• Purchases Management.

• Stock Management and tracking.

• Credit Notes.

• Special Price per customer and franchiser.

• Promotion products..

• Expense management.

• Cost Calculation.

• Delivery Management.

• User Access rights.

• Network can be accessed from different computer on the network.

• Calculation of value added tax (VAT)

• Product images.

• A retail interface is available, which provides counter sales by using bar code and receipt printers.

• Ad-Hoc and user configurable reports and analysis.

• Localization and Multi-Language support (NL, FR, and EN, possiblity to add other languages).

• Complete ordering and purchasing life cycle.

• Employees' activities monitoring.

• Integrated with a scale.

• Integrated with card payment terminal.

• Optional module for sending advertisement SMS and emails to clients.

• Dashboard

• Customer Management

• Customer VAT number verification by connecting to the European Commission service.

• Vendor Management

• Agenda & tasks

• Export data to Accounting software format.

• Integrable with a scale.

• Integrable with card payment terminal.

• Optional module for sending advertisement SMS and emails to customers.